IMMUSE® Enters European Market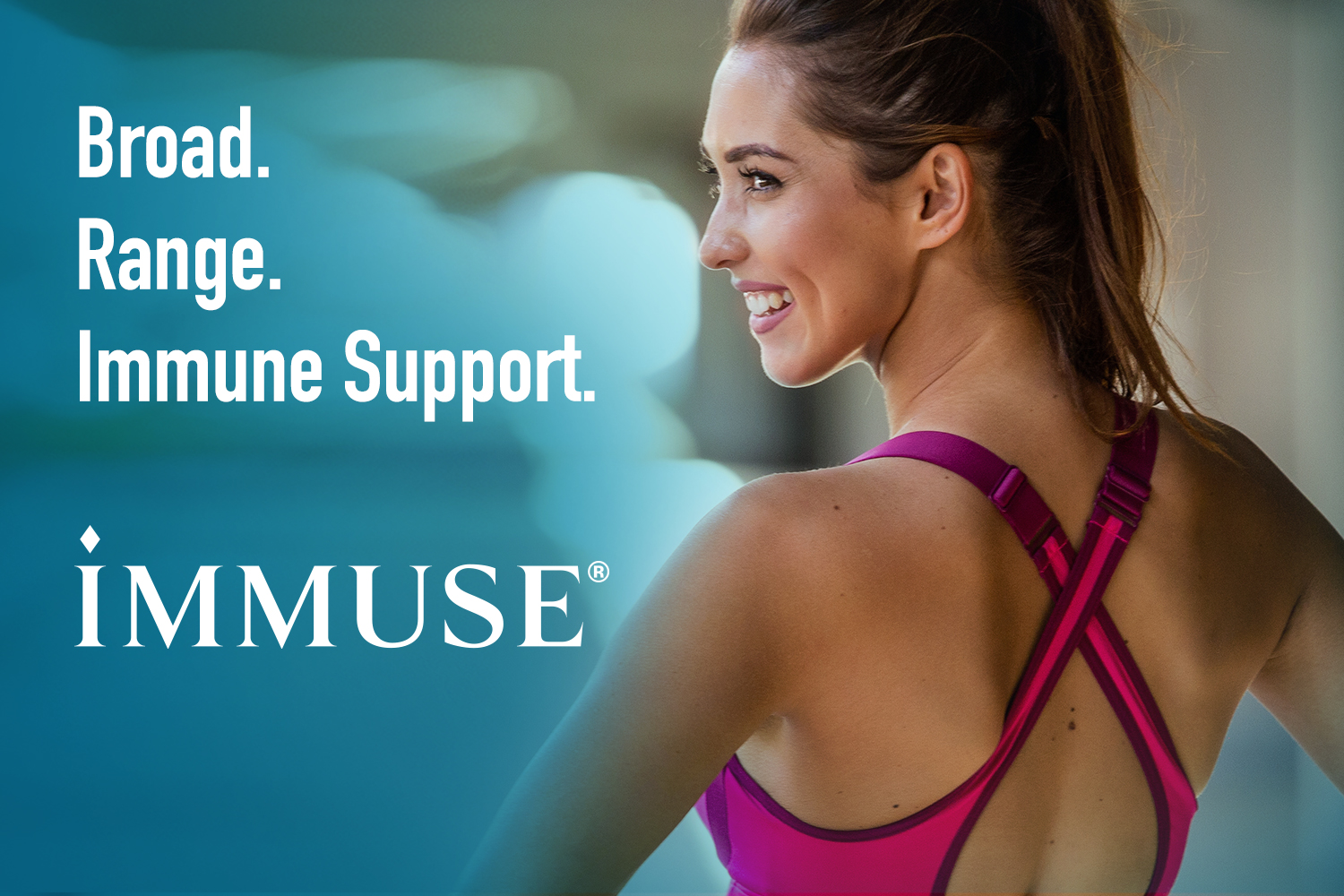 Strengthen Your Body's Defenses from the Inside with IMMUSE®

A patented unique strain of Lactococcus lactis provides a more comprehensive approach to immune support.1

Researchers at Kirin Holdings, Company Limited, a major Japanese brewing company and a fermentation leader for more than 130 years have found the Lactococcus lactis strain Plasma bacterium and demonstrated its unique ability to stimulate pDC (plasmacytoid dendritic cells), the "commander-in-chief" of the immune system that spurs other immune cells into action.

The result is IMMUSE®, an innovative ingredient that stimulates the body's natural defenses. IMMUSE® is a paraprobiotic immune activator that is designed to support year-round health by prompting pDC to activate Natural Killer Cells (NK cells), Killer T, Helper T, and B cells. These cells are then delivered to the blood stream and distributed throughout the body as a first line of immune support. Conventional immune ingredients typically activate only one or two of these cells.

IMMUSE® is supported by 11 human clinical trials, consisting of nine efficacy and two safety studies, to determine the long-term impact of IMMUSE® and its broad range of immune support.

The trials validated that IMMUSE®:
Provide clinically researched immune support2
Activates the immune system via pDC (plasmacytoid dendritic cells)2
Proactively supports the immune system2
Stimulates the body's natural defenses2
"We are very excited to bring IMMUSE® to the European market. It is a truly unique strain of Lactococcus lactis which activates a broad range of immune cells in our body through the primary activation of pDC cells. This mechanism of action differentiates IMMUSE® from more conventional lactic acid bacteria or other immune ingredients," says Oksana Ritchie, Head of Marketing at Kyowa Hakko Europe. "In addition, IMMUSE® is a paraprobiotic, a heat-treated probiotic that is more stable and heat resistant which means no refrigeration is required."
Research deemed IMMUSE® stable for use in a wide variety of applications. The ingredient is already available in Japan and the U.S., where it is sold in gummies, tablets, yogurt, and functional beverages. That's great news for everyone looking to support their immune health including athletes looking to get their immune system ready for training and boosting upper respiratory health. There is also evidence that IMMUSE® may help with work productivity.
For more information about IMMUSE®, visit IMMUSEhealth.com.
For media inquiries, please contact Oksana Ritchie at ritchie@kyowa.de.
1Kirin Holdings Company, Limited owns the global patent (EP2659898 (IT, ES, FR, DE, NL, GB, etc.)) on IMMUSE®.
2These statements have not been evaluated by the Food and Drug Administration or EFSA. This product is not intended to diagnose, treat, cure, or prevent any disease.
IMMUSE® is a registered trademark of Kirin Holdings Company, Limited in EU and Japan.
Supporting studies:
British Journal of Nutrition (2015), 114, 727–733
Curr Pharm Des (2018) Feb; 24(6): 710–717
Health (2017), 9: 756-762
J Int Soc Sports Nutr. (2018); 15: 39.
J Sport Health Sci. (2019) ;8(3):201-217.