Our production sites are located in Japan, the United States, China and Thailand. We supply customers around the world with raw materials such as amino acids and nucleic acid-related compounds for the production of drugs and health foods essential for people's lives. Our employees at each production site actively work to ensure the safety of our products and maintain a stable supply.
Yamaguchi Production Center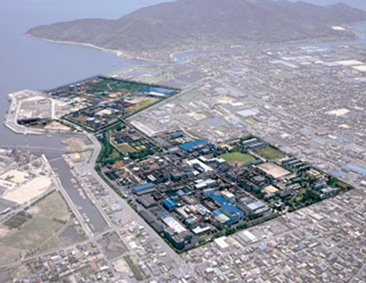 The history of the Yamaguchi Production Center dates back to 1949, when the Hofu Plant of Kyowa Hakko Kogyo was established. It was here that Kyowa succeeded in producing alcohol and Streptomycin in mass scale for the first time in Japan. By constantly adopting the latest technologies, we developed the world's first fermentation method for producing L-Glutamic Acid. We succeeded in industrializing L-Glutamic Acid and began its mass production. We have since then been a world leader in biotechnology for more than half a century.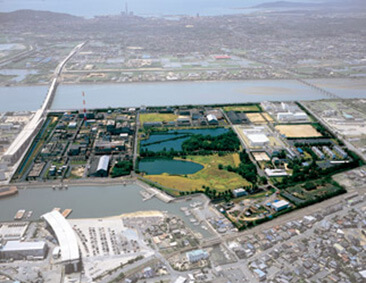 The Ube plant was additionally established in 1958 to enhance the production capacity of amino acids and nucleic acids. The two plants (Hofu and Ube) were integrated into the Yamaguchi Production Center in 2008 for effective plant management. The Yamaguchi Production Center is recognized as the birthplace of the microorganism-related industry in Japan. The center now produces a wide range of products, from fine chemicals to feed additives and alcohol. The Technical Research Laboratory located within the Yamaguchi Production Center is equipped with up-to-date instruments to enable research and development of forward-looking fermentation production systems.